Beer Bread Mixes – Original, Chilli, Garlic & Parmesan – bread making experience
£18.00
Fancy trying your hand at beer bread making? These easy to use mixes from The Jar House make 3 types of delicious beer bread. The only ingredient you need to supply is the beer! A great gift for a beer loving bread maker.
In your Beer Bread Mixes you will receive 3 mixes in 3 varieties-
Original Beer Bread, Chilli Beer Bread* & Garlic & Parmesan Beer Bread.
The process is super easy, simply put the mix in a bowl, pour in 330mls of beer, mix, put dough into a loaf tin and bake! Easy! Makes a delicious loaf of 'beer brewed bread' that smells amazing. Three different varieties to keep stocked in your pantry, also makes a great gift.
All natural ingredients, 9 months shelf life, eco packaging foil lined for freshness. Recommended – standard 2lb loaf tin.
For the original ingredients and allergens list – British Wheat Flour allergen wheat. Natural raising agents. Fairtrade sugar. Sea salt. British Oats.
For the garlic & Parmesan – British Wheat Flour allergen wheat. Fairtrade sugar. Garlic granules. Dried Parmesan – allergen EGG & MILK. Blend of herbs. Sea salt.
For the chilli – British Wheat Flour allergen wheat. Natural raising agents. Fairtrade sugar. British Oats. Chilli Powder. Chill Flakes. Sea salt.
*Great Taste Award Winning Chilli Beer Bread from the Guild of Fine Food,
'Simply Delicious'.
'So quick and easy to make'.
Beer Bread Home Baking Mixes – Original, Chilli, Garlic & Parmesan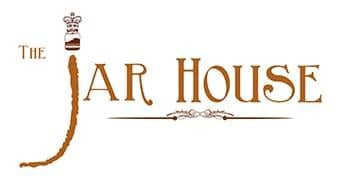 These Beer Bread Home Baking Mixes are homemade by The Jar House; a family business based in the Yorkshire coastal town of Saltburn by the Sea.
The Jar House business started from their passion for travel, visiting distilleries & breweries and a love of craft beer & good bakes! The family always broought home a local brew from their adventures to bake with and it was their quest to find the best 'beer brewed breads' that inspired them to create their quick and easy bread baking mixes which work with any beer, stout, cider or soda water.
In 2020 the company were delighted to win Great Taste Awards for our Beer Breads! A fantastic accolade and stamp of approval from the judges at The Guild of Fine Food for ease of making product, loaf texture and great taste! All of their products are hand made and all natural. They support British farming, Fair-trade products, certified sustainable farming and packaging that's environmentally friendly and ethically produced.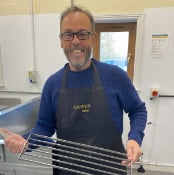 "We've been working alongside Uniquely Local since their very start. What a wonderful personal service we receive and our customers too, I'd have absolutely no issues recommended them to anyone and I do constantly."
Simon Lacey - Lacey's Cheese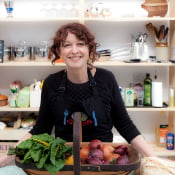 "I have found Uniquely Local really great to work with as they always act promptly, professionally, are flexible (in the right way) friendly and reliable. This has remained consistent throughout the Covid crisis and other changes, and over a long period of time. It's great! "
Emily Carey - Get Cooking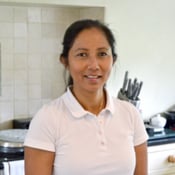 "I have worked with Rachel at Uniquely Local the past 5 years. It has been really good and productive to launch our chocolate making experience with a company that is so local to me. For many small businesses where you have to do literally everything, to have Uniquely Local market our experience has been fundamental to the success. Thank you. "
Kala King - Chocolatier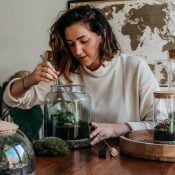 "As a small business, having exposure is really important. Uniquely local have been brilliant at helping me to reach clients across Yorkshire and have always been so helpful and friendly. Each time I've had a query, one of the team has always responded quickly with great advice. It's clear that the team really believe in supporting local businesses, I'd recommend them to anyone!"
Layla Grainger - York Terrariums