West Yorkshire Alpaca Experience For Two
Discover the sheer joy of spending time with the characterful alpacas
£40.00
Near Hebden Bridge
2 people
1 hour
In this alpaca experience for two, which is a perfect gift for any animal lover, you will discover the sheer joy of spending time with the characterful alpacas at West Yorkshire Alpacas. You will have plenty of time to get to know them and interact with them in this peaceful farm location not far from Hebden Bridge.
At the farm there are five gorgeous alpacas: Freddy, Pierre, Roman, Wigbert and Emperor, who are all extremely cute and lovable and will leave you smiling long after the experience has finished.
On the experience you will each have your own alpaca learn about their quirks, habits and caring for alpacas. After a meet and greet at the shelter, you will get them ready, put a head collar on and hopefully (if the alpacas are willing!) take them for a short walk.
You'll get to touch their incredibly soft wool and feed them from your hand if you wish. And afterwards there will be plenty of time to get that all important
The location, high up in the hills of the Calder valley, is wild, green and quiet with lovely views. Experience the beauty of Yorkshire paired with the joy of meeting these wonderful creatures.
West Yorkshire Alpaca Experience For Two

The West Yorkshire Alpaca Experience For Two takes place with West Yorkshire Alpacas from their farm high in the Calder Valley.
Hannah who runs the experience grew up as part of a shepherding family in the Peak District where her parents ran similar experiences. Now, she has adopted the alpacas to carry it on in her new home in West Yorkshire.
The farm is high in the Calder valley close to Halifax and Hebden Bridge.
The alpaca experience will take approximately one hour.
All of our vouchers are fully flexible and can be redeemed against any of our listed experiences. The recipient may exchange their voucher if they don't like the experience they have been bought. Just see our FAQs for details.
Children must be 13 years of age to walk an alpaca by themselves or 8 to accompany an adult.
The Alpaca Experience for Two costs £40
Your voucher will have a contact name and information about booking your experience. If you have any questions before booking please get in touch.
Vouchers are valid for 6 months from date of purchase.
Our eco-friendly voucher boxes are available for £3.50 and will be sent via Royal Mail first class post. PDF e-vouchers are FREE and emailed shortly after ordering.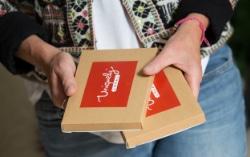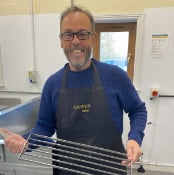 "We've been working alongside Uniquely Local since their very start. What a wonderful personal service we receive and our customers too, I'd have absolutely no issues recommended them to anyone and I do constantly."
Simon Lacey - Lacey's Cheese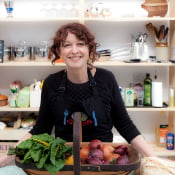 "I have found Uniquely Local really great to work with as they always act promptly, professionally, are flexible (in the right way) friendly and reliable. This has remained consistent throughout the Covid crisis and other changes, and over a long period of time. It's great! "
Emily Carey - Get Cooking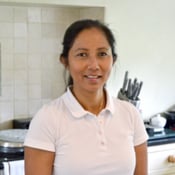 "I have worked with Rachel at Uniquely Local the past 5 years. It has been really good and productive to launch our chocolate making experience with a company that is so local to me. For many small businesses where you have to do literally everything, to have Uniquely Local market our experience has been fundamental to the success. Thank you. "
Kala King - Chocolatier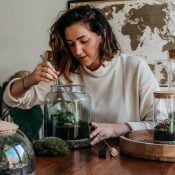 "As a small business, having exposure is really important. Uniquely local have been brilliant at helping me to reach clients across Yorkshire and have always been so helpful and friendly. Each time I've had a query, one of the team has always responded quickly with great advice. It's clear that the team really believe in supporting local businesses, I'd recommend them to anyone!"
Layla Grainger - York Terrariums