Yorkshire Heart Signature Wine Tasting Experience For Two People
Enjoy 7 of the Yorkshire Heart wines in this signature experience
£49.90
Nun Monkton near York
1 - 20 people
A new experience from the award-winning Yorkshire Heart vineyard, this is a self-guided, cellar door tasting experience where you will be able to sample the Yorkshire Heart wines without having to join a guided tour.
The Signature experience is the full monty, with 7 of the Yorkshire Heart wines. This will include 7 x 50ml glass of Latimer, Winemakers and Eleanor signature collection subject to availability. Complimented by 3 tasting dishes of your choice from a selection of nibbles and antipasti.
Bookings are available Wednesdays to Sundays at various times.
Yorkshire Heart Signature Wine Tasting Experience

The Yorkshire Heart Signature Wine Tasting Experience takes place the award-winning vineyard of Yorkshire Heart. The family-run Vineyard & Brewery based in Nun Monkton, between Harrogate & York.
The hard working team at Yorkshire Heart are focused on producing award winning fine English wines from grape to glass in the Vineyard & Winery. They also produce a fantastic range of quality, easy-drinking craft beers in cask and bottles at their modern micro-brewery. Representing the true taste of Yorkshire!
With 10 acres of fantastic views of vines and natural beauty it's not surprising that Yorkshire Heart's tours and tastings have become extremely popular with many different groups, businesses and organisations. People enjoy visiting the vineyard & brewery for tours & tastings because the team's passion & knowledge shines through. Not forgetting of course the amazingly beautiful setting right in the heart of Yorkshire.
We recommend booking your tour between May & September. At this time of year there is plenty to see in the vineyard for instance the difference in the growth patterns of the vines (there are 17 varieties) and weather is (generally!) more favourable.
Check out our other vineyard tours and wine tasting experiences at Yorkshire Heart which from April to October:  Guided Tour of the Yorkshire Vineyard followed by Wine Tasting and  Nibbles, Guided Tour of the Vineyard Followed by Tasting and Afternoon Tea, Evening Tour of the Vineyard Followed by Tasting and a Three Course Meal
The tasting takes place at Yorkshire Heart Vineyard, Pool Lane, Nun Monkton, York, North Yorkshire, YO26 8EL.
Turn off the A59 to Nun Monkton Yorkshire Heart is located 2 miles down the road on the right before you reach the village.
You will be able to spend as long as you wish tasting the wines and enjoying the tasting dishes.
All of our vouchers are fully flexible and can be redeemed against any of our listed experiences. The recipient may exchange their voucher if they don't like the experience they have been bought. Just see our FAQs for details.
Participants must be 18 or over.
The Signature cellar door tasting experience with tasting dishes costs £49.90 for two people.
To have a boxed and gift wrapped voucher sent by post will cost an additional £3.50.
Your voucher will have a contact name and information about booking your experience. If you have any questions before booking please get in touch.
Vouchers are valid for one year from date of purchase.
Bookings are available on Thursdays, Fridays and Sundays between  11.30am and 4pm.
Our eco-friendly voucher boxes are available for £3.50 and will be sent via Royal Mail first class post. PDF e-vouchers are FREE and emailed shortly after ordering.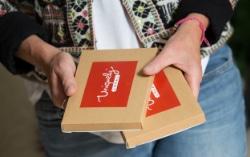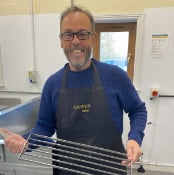 "We've been working alongside Uniquely Local since their very start. What a wonderful personal service we receive and our customers too, I'd have absolutely no issues recommended them to anyone and I do constantly."
Simon Lacey - Lacey's Cheese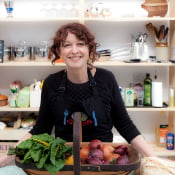 "I have found Uniquely Local really great to work with as they always act promptly, professionally, are flexible (in the right way) friendly and reliable. This has remained consistent throughout the Covid crisis and other changes, and over a long period of time. It's great! "
Emily Carey - Get Cooking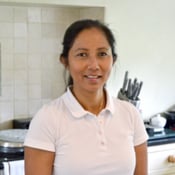 "I have worked with Rachel at Uniquely Local the past 5 years. It has been really good and productive to launch our chocolate making experience with a company that is so local to me. For many small businesses where you have to do literally everything, to have Uniquely Local market our experience has been fundamental to the success. Thank you. "
Kala King - Chocolatier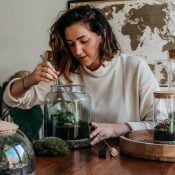 "As a small business, having exposure is really important. Uniquely local have been brilliant at helping me to reach clients across Yorkshire and have always been so helpful and friendly. Each time I've had a query, one of the team has always responded quickly with great advice. It's clear that the team really believe in supporting local businesses, I'd recommend them to anyone!"
Layla Grainger - York Terrariums